Telguard TG-1B
AT&T LTE Universal Cellular Alarm Communicator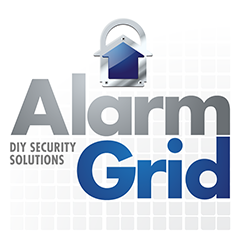 The Telguard TG-1B is a cellular communicator that can be used with any alarm panel with a standard phone dialer. The panel will dial out as normal, but the TG-1B will allow it to communicate through the AT&T LTE Network. This version includes a built-in backup battery. Buy the TG-1B here.
This product has been discontinued and is no longer in stock.
Description
The Telguard TG-1B AT&T LTE Universal Cellular Communicator allows a panel with a regular phone dialer to communicate across the AT&T LTE Cellular Network by dialing out. This version of the TG-1 comes with its own transformer and integrated backup battery so it doesn't rely on panel power.
The TG-1B module connect connects with the tip and ring phone line connections on the alarm panel. The system is programmed as though it would dial out to a central station when an alarm occurs. The panel will think that it is dialing out, but really it will be connecting to the AT&T LTE Network. This is very important, as cellular communication is much more reliable than POTS (plain old telephone service) communication. Basically, the TG-1B converts the wired phone line signal into a wireless cellular signal for faster and more reliable connectivity.
The AT&T LTE Network is one of the fastest and most reliable cellular networks available today. LTE stands for long-term evolution, and it represents some of the latest cellular technology. As older cellular networks are slowly being discontinued, AT&T has promised to support their LTE network for many years to come. Obtaining this communicator will essentially future-proof your alarm system so that it can work well into the distant future.
Please note that wiring does not come included with the TG-1B. The user will also need to use an RJ-31X module when setting up the communicator. We recommend using the jumper cable from the RJ-31X to eliminate the need for creating a customized cable connection.
Brand: Telguard
* Based on a 10% APR with 12 months financing. APR's will vary between 10% - 30% based on credit score and various factors.