2GIG GB1e
Wireless Encrypted Glass Break Detector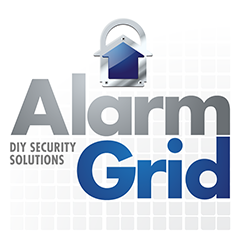 The 2GIG GB1e is an encrypted wireless glass break sensor. It works with the 2GIG GC2e and 2GIG GC3e Security Systems. The sensor will monitor a variety of different glass types. It listens for both the thud of an object striking the glass and the shattering of glass. Buy the 2GIG GB1e here.
Description
The 2GIG GB1e is a wireless encrypted glass break sensor built for use with the 2GIG GC2e and 2GIG GC3e Systems. It can effectively monitor windows, fixed glass panes, sky lights, and protective glass casings. The sensor uses wireless encryption to thwart any hacking or takeover attempts.
A glass break sensor is great if you have windows that are vulnerable to forced entry. This device will monitor these windows and alert the system if anyone tries to enter by breaking them. The sensor can also be used in retail outlets that use protective glass casings to display products. If anyone breaks the casings, the sensor will quickly alert the system.
The GB1e is very accurate, as it listens for both the "thud" of an object striking the glass and the "shattering" of the glass itself. This dual-detection method helps prevent false alarms caused by similar sounds. The sensor has a detection range of about 15 feet to cover multiple windows and casings if needed. The sensor will work from up to 300 feet away from the system in an open air environment.
Encrypted communication is very important for this sensor. Non-encrypted wireless sensors can easily be taken over by a savvy intruder using a technique called RF jamming. Minimal equipment is needed to do this. If you want the ultimate peace of mind in knowing that your system is secure, then you will definitely want to get encrypted sensors like the GB1e.
As a glass break sensor, the GB1e will monitor glass that measures at least 11" by 11". All plate, tempered, and sealed insulating glass must be between 1/8 and 1/4 of an inch thick. In order for sealed insulating glass to trigger an alarm, both panes of glass need to be broken. Glass that does not meet these parameters may not work with the sensor!
Specifications
Sensor Type: Glass Break Sensor
Compatible Systems: 2GIG GC2e, 2GIG GC3e
Communication: Wireless Encryption
Listening Method: Single Stage Microphone for Dual-Stage Thud and Crash
Ceiling- Mount Sensing Angle: 360°
Wall-Mount sensing Angle: 180°
Dimensions: 4.55"D x 1.9"H
Weight: 5.1oz
Wireless Range: 300 feet
Battery Type: CR123A
Brand: 2GIG
* Based on a 10% APR with 12 months financing. APR's will vary between 10% - 30% based on credit score and various factors.