2GIG PIR1e
Wireless Encrypted PIR Motion Detector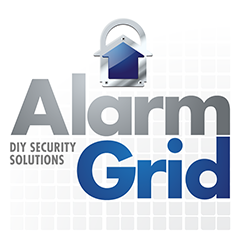 The 2GIG PIR1e is a wireless encrypted motion sensor. It uses a quad element PIR sensor. It offers a coverage area of up to 30 feet by 50 feet and three (3) selectable sensitivity levels. It provides pet immunity for up to 55 pounds. It works with the GC2e and GC3e. Buy the 2GIG PIR1e here.
Description
The 2GIG PIR1e is a wireless encrypted motion sensor designed for use with the 2GIG GC2e and 2GIG GC3e. It uses passive infrared (PIR) technology to detect movement. This involves looking for the change in infrared (IR) energy that occurs when a person or object enters its coverage area.
As a motion sensor, the 2GIG PIR1e offers a detection area of 30' by 50'. This is great for use in a home or small business. In order to reach the maximum coverage area, you will need to set the device to its highest possible sensitivity setting. The sensitivity is set by adjusting the jumper pins. The installation guide has a diagram for this purpose. The sensor uses a quad element PIR sensor for motion detection.
However, if you plan on using the 2GIG PIR1e with pets, then you will want to use the device on low or medium sensitivity. Low sensitivity will provide pet immunity for small animals weighing up to 55 pounds. Medium sensitivity provides pet immunity for up to 33 pounds. Remember that mounting location is extremely important for achieving proper pet immunity.
Since the 2GIG PIR1e uses wireless encryption, it is nearly impossible for others to hack or takeover wirelessly. Many users are concerned that savvy intruders will use readily available hardware to perform a process called RF jamming that will prevent their sensors from working properly. You won't have to worry about that with the 2GIG PIR1e. This encrypted sensor will provide you with ultimate peace of mind in knowing that your home or business is always protected.
If you are using the 2GIG PIR1e for pet immunity, it should not be facing any furniture or stairways that pets can climb upon. The recommended mounting height is 7.5 feet up. You should also avoid mounting the sensor towards any vents or air ducts. Its maximum horizontal sensing angle is 90°. The sensor measures 3.2"L x 2.5"W x 1.9"D. It weighs 3.7 oz. The sensor uses a CR123A battery for power.
Specifications
Sensor Type: Quad Element PIR Motion Sensor
Compatible Systems: 2GIG GC2e, 2GIG GC3e
Communication: Encrypted Wireless
Detection Area: Up to 30 feet by 50 feet
Sensitivity Levels: Low, Medium, High
Pet Immunity: 55 lbs (low sensitivity), 33 lbs (medium sensitivity), None (high sensitivity)
Wireless Range: 350 feet
Dimensions: 3.2"L x 2.5"W x 1.9"D
Weight: 3.7 oz
Battery Type: CR123A
Brand: 2GIG
* Based on a 10% APR with 12 months financing. APR's will vary between 10% - 30% based on credit score and various factors.