DSC PG9WLSHW8
PowerG Wired to Wireless Converter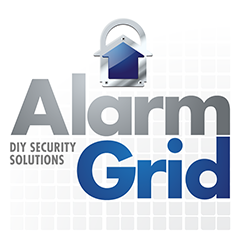 The DSC PG9WLSHW8 PowerG Wired to Wireless Converter allows you to use your existing wired sensor with your PowerG-compatible alarm system. These include the Qolsys IQ Panel 2 Plus, the Qolsys IQ Hub, and the DSC Iotega. Bring your wired sensors to your PowerG System with the DSC PG9WLSHW8.
Description
If you want to use existing hardwired alarm sensors with a PowerG-compatible security system, then the DSC PG9WLSHW8 PowerG Wired to Wireless Converter is for you! This converter module will allow your wired sensors to take full advantage of the robust and powerful PowerG wireless protocol.
Any system that supports PowerG Wireless Sensors can support the DSC PG9WLSHW8 PowerG Wired to Wireless Converter. The most notable examples of compatible systems include all versions of the Qolsys IQ Panel 2 Plus, the Qolsys IQ Hub, and the DSC Iotega Security System. Thanks to the DSC PG9WLSHW8, you can save time and money by not having to replace your existing hardwired sensors when upgrading to a new wireless alarm system. Each unit provides support for up to eight (8) hardwired zones.
The DSC PG9WLSHW8 Converter is one of the single most impressive pieces of alarm system hardware we have ever seen. The unit is loaded with powerful features that undoubtedly push the limits of what is possible with a wireless security system. Some of its features include support for sirens & strobes (12V @ 700mA supervised output), support for life safety sensors (up to 18 total conventional 2-wire or 4-wire smoke detectors, as well as CO detectors), four (4) programmable outputs (PGMs), single or double end of line resistor (EOLR) programming, front and back tamper protection, integrated power supply supervision, and so much more. The entire unit comes housed inside of a plastic cabinet, which includes space for a backup battery. The unit uses a transformer rated at 18VDC, 2A. Observe polarity when wiring.
With the DSC PG9WLSHW8, you get all the benefits of PowerG wireless communication. The unit allows for a maximum wireless range of up to two kilometers (2 km) depending on the panel it is being used with. All wireless communication is protected by 128-bit AES encryption for enhanced security The PowerG protocol also utilizes Frequency Hopping Spread Spectrum (FHSS) technology to prevent any wireless hacking or other attacks.
End of line resistors (EOLRs) should be used at all eight (8) of the wired zones on the DSC PG9WLSHW8, including for zones that are not actively being used. The unit allows for single end of line (SEOL) resistors and double end of line (DEOL) resistors. The converter module allows for a maximum wiring distance of up to 7,800 feet to the EOLR when 18-gauge wiring is used. The use of 5.6k ohm resistors (green, blue, red, gold) is recommended. However, the unit is programmable for resistor values ranging from 1k to 10k.
Special observations must be made when adding 2-wire smoke detectors to the DSC PG9WLSHW8. All 2-wire smoke detectors should be wired in parallel on the designated input. A maximum of (18) total 2-wire smoke detectors can be used. You should not use smoke detectors from different manufacturers on the same circuit. It is also possible to use 2-wire smoke detectors on programmable output 2 (PGM2). If any zone input is set as a fire zone, then PGM2 will be automatically set as a 4-wire smoke detector, and it will automatically perform a power reset. You cannot use both 2-wire and 4-wire smoke detectors simultaneously on the DSC PG9WLSHW8.
The DSC PG9WLSHW8 includes two (2) auxiliary outputs for providing power to connected devices. All life-safety devices should receive power from AUX2. Note that these two (2) terminals provide a combined current output of 700 mA. If you plan to exceed that limit, then an external power supply will be required. Remember that the converter receives primary power through a plug-in transformer. The wire run limit for the transformer is 13 feet when 18-gauge cabling is used. Do not exceed the listing wire specifications. Wiring for the unit is not included. The backup battery for the DSC PG9WLSHW8 must be purchased separately. In most cases, a 12V 7Ah battery like the UltraTech 1270 is advised. The plastic cabinet provides adequate space for the larger battery.
Note: When using the DSC PG9WLSHW8 with the Qolsys IQ Panel 2 Plus, it must be enrolled with the system as a hardwired transmitter before zones can be programmed. All wiring should be completed prior to enrolling the module with the system. This is very important for properly configuring any connected devices used with the unit. You will use the unique module ID for the DSC PG9WLSHW8 when programming. This ID follows the format 460-XXXX. An enrollment button for including the DSC PG9WLSHW8 with the system is located on the unit. An LED light will allow you to test signal strength between the converter and the panel when enrolling the unit.

Specifications
Product Type: Wired to Wireless Converter
Wireless Protocol: PowerG (912 MHz - 918 MHz, FHSS)
DC Input Voltage: 18VDC, 2.22A
Battery Type: Sealed, Rechargeable Lead Acid
Battery Charging Voltage and Current: 13.7VDC, 360mA
Low Battery Threshold: 11.5VDC
Battery Cutoff: 9.8VDC
Maximum Auxiliary Current: 700mA (4-Hour Battery Standby Time)
Total Hardwired Zones: Eight (8)
Wired Smoke Detector Support: 2-Wire (Up to 18) or 4-Wire
Wired CO Detector Support: Yes
PGM Voltage & Current (1, 3, 4): 11.3VDC to 12.5VDC, 50mA
PGM Voltage & Current (2): 11.3VDC to 12.5VDC, 300mA
Bell Output: (12V @ 700mA, Supervised)
Max Wire Run (Sensors): 7,800 Feet w/ 18 AWG Wire
Max Wire Run (Transformer): 13 Feet w/ 18 AWG Wire
EOLR Values: Programmable 1k to 10k
Recommended EOLR Value: 5.6k ohm (green, blue, red, gold)
SEOL Resistors: Yes
DEOL Resistors: Yes
Housing Enclosure: Plastic
Tamper Protection: Front & Back
Operating Temperature: 14°F to 131°F
Operating Humidity: 5% to 93% RF Non-Condensing
Indoor/Outdoor: Indoor Use Only
Dimensions: 9.84"L x 8.86"W x 3.15"D
Weight (Battery Included): 6.28 pounds
Features: Bell Output, Life-Safety Sensor Support, Four (4) Programmable Outputs, LED Lights, Included Plastic Enclosure, Front & Back Tamper Protection
Package Contents: PowerG Wired to Wireless Converter, Plastic Enclosure, Transformer, Instruction Manual, Mounting Hardware
Brand: DSC
Qolsys IQ Panel 2 Plus
Verizon-LTE with PowerG & Legacy DSC 433MHz
List Price: $684.00
Our Price: $376.99
Qolsys IQ Panel 2 Plus 433 MHz Verizon-LTE 3-1 PowerG Kit
Wireless Alarm System, 3 PowerG Door/Window Sensors, 1 PowerG Motion
List Price:
Our Price: $462.99
DSC IotegaPK3
Homekit Compatible, 3 Door/Window, 1 Motion Sensor Alarm System
List Price: $620.00
Our Price: $403.99
* Based on a 10% APR with 12 months financing. APR's will vary between 10% - 30% based on credit score and various factors.