2GIG SMKT8e-345
Encrypted Smoke/Heat/Freeze Sensor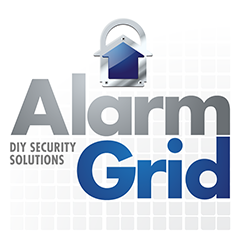 The 2GIG SMKT8e-345 is an encrypted smoke, heat and freeze detector designed for use with the 2GIG GC2e and 2GIG GC3e Systems. It uses photoelectric technology to detect smoke. Its heat sensor uses fixed temperature and rate of rise sensing. Buy the 2GIG SMKT8e-345 from Alarm Grid.
Description
The 2GIG SMKT8e-345 Encrypted Smoke Heat and Freeze Detector provides life-safety protection for a 2GIG GC2e or 2GIG GC3e. It has an integrated photoelectric smoke detector. The sensor's heat detector will alert the panel whenever there is a temperature increase of 15°F or more in a minute.
As an encrypted sensor, the 2GIG SMKT8e-345 has extra protection against hacking or takeover attempts that could cause problems for other sensors. This can help provide peace of mind for uses who want to always make sure that their sensors are working properly. Because of its encrypted wireless communication, the 2GIG SMKT8e-345 can only work with the encrypted 2GIG Systems. These are the GC2e and GC3e.
For smoke detection, the 2GIG SMKT8e-345 uses photoelectric technology. The inside of the detector features a light with a photoelectric sensor. When fine smoke particles enter the chamber, the light will refract. The photoelectric sensor will respond to this light refraction, and an alarm will occur. This is the most reliable method for detecting smoke in a home or business. The device has an optical smoke detection chamber for enhanced smoke detection. This optical chamber is specifically designed to be more sensitive to synthetic smoke than natural cooking smoke. This ensures fast and reliable detection, while reducing false alarms.
The heat detector uses both fixed temperature and rate-of-rise detection. When the sensor detects a temperature increase of 15 degrees Fahrenheit in a single minute, the device sends a rate-of-rise alert to the panel. But the panel will only go into alarm if this occurs at a fixed temperature of 104 degrees Fahrenheit or higher. This is also when the device's internal sounder will activate. The device is also designed to monitor and report on excessive and extreme temperature variations.
The 2GIG SMKT8e-345 has a built-in 90 dB sounder for alerting building occupants. This sounder activates upon the device detecting smoke, or when both the fixed temperature sensor and rate-of-rise sensor for the device are activated. A 90 dB sounder is great for average sized homes and small businesses in making sure that everyone is properly alerted to the fire. Your 2GIG GC2e or GC3e System will also go into alarm when this occurs. This is important for receiving emergency fire dispatch from a central station.
The 2GIG SMKT8e-345 also operates as a freeze sensor for low-temperature detection. This is great for being informed about a broken HVAC system that could lead to serious damage, including frozen pipes. Low-temperature detection activates at 40 degrees Fahrenheit and below. It resets at 45 degrees Fahrenheit. This smoke, heat, and freeze detector uses two (2) lithium CR123A batteries for power. Its average battery life is rated at 10 years.
Note: The Equipment Code used when programming the 2GIG SMKT8e-345 is 2058.

Specifications
Product Type: Encrypted Wireless Smoke, Heat, and Freeze Detector
Compatibility: 2GIG GC2e, 2GIG GC3e, 2GIG Edge
Wireless Range: ~350 Feet in Open Air
Supervisory Interval: 70 Minutes
Smoke Detection Technology: Photoelectric
Heat Detection: Fixed Temperature & Rate-of-Rise
Fixed Temperature Detection: 134°F or Higher
Rate-of-Rise Detection: 15°F or More Within One (1) Minute w/ Fixed Temperature at 104°F and Above
Freeze Detection: 40°F and Below
Freeze Sensor Reset: 45°F
Built-In Sounder: 90dB
Batteries: Two (2) Lithium CR123A Batteries
Battery Life: ~10 Years
Dimensions: 4.7"D x 1.8"H
Weight: 0.46lbs
Operating Temperature: -40°F to 100°F
Operating Humidity: 15% to 95%, Non-Condensing
Indoor/Outdoor Use: Indoor Use Only
Brand: 2GIG
* Based on a 10% APR with 12 months financing. APR's will vary between 10% - 30% based on credit score and various factors.