Macurco GD-2B
Hardwired Natural Gas & Propane Detector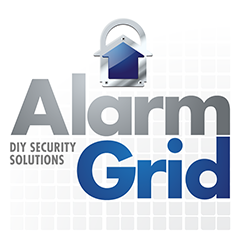 The Macurco GD-2B is a NO SPST Sensor used for detecting combustible gases like natural gas and liquid propane. The hardwired sensor has a product life of about 10 years. It is designed for residential use. Buy the Macurco GD-2B Wired Natural Gas and Liquid Propane Sensor from Alarm Grid.
Description
The Macurco GD-2B Hardwired Natural Gas and Propane Detector will monitor a residential location for Methane (Natural Gas (NG) or Liquid Propane (LP). This is a Normally Open SPST Sensor with a Normally Closed Trouble Output. The device has a product life of 10 years.
When mounting the sensor, the proper location will depend on the type of gas being used in the home. For natural gas or methane, mount the sensor an a wall about a foot below the ceiling. For liquid propane, mount the sensor about one foot above the floor. The sensor should not be installed in kitchens or bathrooms, as doing so may result in false alarms.
The module is designed for indoor use only, and it should not be exposed to temperatures below 32 degrees Fahrenheit or above 120 degrees Fahrenheit. A face plate and mid plate for mounting come included. During normal operation, the LED light will appear solid green. The light will turn red when the sensor is activated. Additionally, a flashing amber light indicates trouble.
The device also features a switch that is used for testing, silencing and resetting the sensor. Pressing and releasing the button immediately will have the sensor enter its self-test mode. Pressing and holding the button for more than five seconds will have the buzzer sound for two cycles. If an alarm occurs, you can temporarily silence the device with this button. You can also temporarily silence during end of product life warning. Please see the user guide for more detailed information.
This detector is a powered device. It uses low voltage (9 - 32 Volts DC or 12 - 24 Volts AC) power in order to operate. When used with a wired alarm panel, such as the Vista series, the detector can receive operating power from the alarm panel. When powered by 12 Volts DC, it draws 56 mA of current when in alarm. Be sure to include this information when calculating current used, and current required for panel battery when used in an AC Loss condition.
If you wish to use this device with a wireless All-in-One panel such as the Honeywell Lyric, or any of the other, similar panels, this device will require separate power that can not be provided by the alarm panel. It can interface with the alarm panel through a transmitter that supports a Normally Open contact, such as the Honeywell 5817XT.
Note: Alarm Grid also offers a Form C version of this same sensor.
Brand: Macurco
Honeywell VISTA-20P
Wired Alarm Control Panel
List Price: $213.00
Our Price: $139.99
Honeywell VISTA-10P
Alarm Control Panel
Honeywell VISTA-15P
Alarm Control Panel
List Price: $170.00
Our Price: $131.99
* Based on a 10% APR with 12 months financing. APR's will vary between 10% - 30% based on credit score and various factors.