Qolsys IQ Card-S 319.5
Qolsys, S-Line, Interlogix/GE 319.5 MHz Daughter Card for IQ4 NS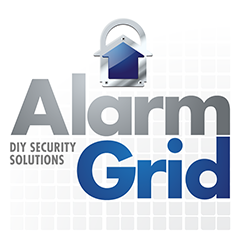 The Qolsys IQ Card-S 319.5 is a daughter card for the IQ4 NS alarm panel. It allows you to support 319.5 MHz sensors. Add this card from Alarm Grid, today.
Description
The Qolsys IQ Card-S 319.5 is a daughter card for the IQ4 NS alarm panel. It allows the IQ4 NS to support 319.5 MHz sensors. The iQ4 NS is versatile in its configuration. It will accept one (1) legacy frequency daughter card and one (1) PowerG daughter card. This IQ Card-S 319.5 can install into any IQ4 NS without a current legacy daughter card installed.
If you are looking to support a different legacy frequency, we also have 433 MHz and 345 MHz daughter cards for the IQ4 NS. In addition to legacy daughter cards, the IQ4 NS will also support one (1) PowerG card. Installation of these daughter cards is a breeze. They install with little effort. The left slot is for legacy daughter cards and the right slot is for the PowerG card. Z-Wave comes built-in. The IQ4 NS can be a great way to configure a home automation or alarm system to your liking.
The IQ4 NS can be setup in many ways. All are dual-path WIFI and you have a choice of cellular LTE carrier. These include AT&T, Verizon, and Telus for Canadian customers. Get an IQ4 NS with or without wireless security support. Qolsys released an automation only IQ4 NS panel. Wireless sensor support can be a later addition with your choice of legacy and/or PowerG daughter cards. All IQ4 NS panels require Alarm.com service. The IQ4 NS does support full remote access and control through Alarm.com's interactive app (Android or iOS) and the alarm.com website.

With the IQ Card-S 319.5, the IQ4 NS can support many wireless sensors by Interlogix/GE and Qolsys. This includes Qolsys' encrypted S-Line sensors. This is perfect if you have existing 319.5 MHz sensors and do not want to replace everything from the beginning. Setup your own IQ4 NS according to your specific needs.
Brand: Qolsys
Qolsys IQ4 NS, AT&T LTE, Automation Hub
No SRF No Screen Automation Hub
List Price:
Our Price: $230.99
* Based on a 10% APR with 12 months financing. APR's will vary between 10% - 30% based on credit score and various factors.