2GIG DW10e
Wireless Encrypted Door and Window Contact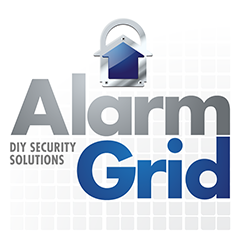 The 2GIG DW10e is an encrypted wireless contact sensor for the 2GIG GC2e and GC3e. It can be used as both a contact sensor and as a wireless transmitter for a single Normally Closed (NC) contact. Its slim profile helps the sensor remain unobtrusive when installed. Buy the 2GIG DW10e here.
Description
The 2GIG DW10e is a wireless encrypted door and window contact built for use with the 2GIG GC2e and 2GIG GC3e. The sensor measures 2.59"L x 1.03"W x 0.49"D. Its thin profile makes it very discreet when installed. You can also use the sensor as a wireless transmitter for a hardwired contact.
Encrypted sensors like the DW10e are virtually impossible for others to hack or takeover wirelessly. A sensor that does not use encryption is vulnerable to RF jamming using relatively common equipment that anyone can get. If you want the best protection for your home or business, you should definitely go with an encrypted sensor like the DW10e.
The 2GIG DW10e offers two (2) programmable loops for use. One loop is for the sensor's internal reed switch to have it operate as a standard door and window contact. This is done using the accompanying magnet, which measures 1.3"L x 0.435"W x 0.312"D. The other loop allows the sensor to operate as a wireless transmitter for a Normally Closed (NC) contact. You can use both loops at the same time by programming the sensor to two (2) different zones.
When used as a door and window contact, you should mount the DW10e Sensor on the frame and the accompanying magnet on the moving portion of the door or window. The sensor and magnet should be within 0.4 inches when the door or window is closed. The closer you have the sensor and magnet, the better. Ideally, they should be in direct contact if possible.
The sensor has a wireless range of approximately 350 nominal feet. Remember that obstacles and large metal objects can reduce this range. This includes mounting the sensor on a steel or aluminum door or window. You can mount the sensor using screws or with double-sided foam tape. The sensor uses two (2) CR2032 coin batteries for power. It has an expected battery life of five (5) years.
Specifications
Sensor Type: Surface-Mounted Contact
Compatible Systems: 2GIG GC2e, 2GIG GC3e
Communication: Encrypted Wireless
Sensor Dimensions: 2.59"L x 1.03"W x 0.49"D
Magnet Dimensions: 1.3"L x 0.435"W x 0.312"D
Maximum Magnet Spacing Gap: 0.4 Inches
Wireless Range: 350 Feet Nominal
Mounting Methods: Screws or Adhesive Foam Tape
Hardwired Input: Yes (NC Only)
Battery Type: Two (2) CR2032 Coin Batteries
Expected Battery Life: Five (5) Years
Brand: 2GIG
* Based on a 10% APR with 12 months financing. APR's will vary between 10% - 30% based on credit score and various factors.