DSC HS2LCDWFPV9
Wireless PowerG Alarm Keypad w/ Prox Tag Support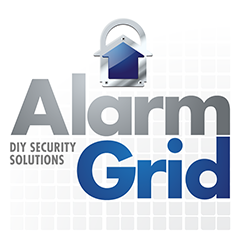 The DSC HS2LCDWFPV9 is a wireless keypad designed for use with the DSC PowerSeries NEO Alarm Systems. It includes a built-in Proximity Tag reader for the convenience of end users. You need a PowerG Wireless Transceiver to use this keypad. Purchase the DSC HS2LCDWFPV9 from Alarm Grid.
Description
The DSC HS2LCDWFPV9 is a wireless keypad that is compatible with DSC PowerSeries NEO Systems. It is the same as a DSC HS2LCDWF9 Keypad, but the HS2LCDWFPV9 includes a Proximity Tag reader and voice functionality. The keypad communicates with the panel wirelessly at a frequency of 915 MHz.
The Proximity Tag support of the DSC HS2LCDWFPV9 is the big feature for this keypad. Proximity Tags are very small devices that you can hold up to the keypad in place of entering a valid user code. These devices are super convenient, and they can easily fit inside a pocket or purse. They are great for busy users who don't want to have to enter a code when they go to Disarm their systems. Proximity Tags are also perfect for users who may suffer from memory loss and might have trouble remembering a user code. The DSC HS2LCDWFPV9 Keypad is also unique in that it offers spoken voice, in addition to standard chimes.
But other than Proximity Tag support and spoken voice, the DSC HS2LCDWFPV9 is virtually identical to its younger brother, the DSC HS2LCDWF9. The keypad offers a 32-character LCD display screen, support for six (6) different languages, and five (5) easy access programmable function keys. The push-button keys and LCD display screen are both backlit for using the keypad at night, and you can adjust the lighting level to your liking. A tamper switch is also built-in to alert your system if anyone tries to open up or disable the keypad. It also features easy access fire, medical and panic keys. The wireless keypad is suitable for both basic system operation and deep-level system programming.
In order to use the DSC HS2LCDWFPV9, you must have a wireless transceiver set up with the PowerSeries NEO System. The most popular option is to use a DSC HS2LCDRF9 N Keypad, which includes an integrated PowerG Wireless Transceiver. Since you need to add a keypad to the system anyway, you may as well just use the DSC HS2LCDRF9 N Keypad. Not only will that keypad allow for system operation and system programming, it will also serve as the wireless transceiver. Then if you want to add a secondary keypad with Proximity Tag support, you can add a DSC HS2LCDWFPV9 Keypad to go along with it. If you already have a keypad and you just want a wireless transceiver, then the standalone HSM2HOST9 is another option.
One thing to keep in mind is that most DSC PowerSeries NEO Systems can only support up to eight (8) keypads. The one exception is the DSC NEO HS2128NK with 128 Zones that can support up to 16 keypads. A wireless keypad like the DSC HS2LCDWFPV9 will take up one of the system zones, in addition to a keypad slot. If you expect that you might run out of zones, you might want to consider a hardwired keypad like the DSC HS2LCDP N instead. A hardwired keypad will wire-in directly with the Corbus on the PowerSeries NEO Panel.
The DSC HS2LCDWFPV9 dimensions of 168mm x 122mm x 20mm. If you want to avoid mounting it to the wall, you can use a DSC HS2LCDWFDMK Desk Mount to stand it up nicely on a table or a desk. The keypad comes with a plug-in 9VDC, 1.25A transformer for primary power. In the event of a power outage, four (4) AA batteries provide backup power.
Brand: DSC
* Based on a 10% APR with 12 months financing. APR's will vary between 10% - 30% based on credit score and various factors.