DSC HS2TCHP
PowerSeries NEO 7" Hardwired Touchscreen Keypad w/ Prox Support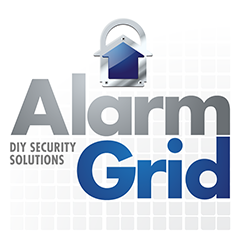 The DSC HS2TCHP is a touchscreen keypad designed for use with DSC PowerSeries NEO Systems. This convenient touchscreen keypad is often preferable over the various touchpad options. It offers support for basic system operation, and general system programming. Buy the HS2TCHP from Alarm Grid.
Description
The DSC HS2TCHP is a 7-inch full-color touchscreen keypad designed for use with the DSC PowerSeries NEO Alarm Systems. This is a hardwired keypad that connects directly with the PowerSeries NEO Panel. The keypad offers support for basic system operation and general system programming.
Many users want a touchscreen option for their DSC PowerSeries NEO System. The DSC HS2TCHP is their best option. Some users may prefer keeping an Alphanumeric Keypad like the the DSC HS2LCDRF9 N around for deep level programming. That keypad will also double as a wireless transceiver for using PowerG Wireless Sensors. The HS2TCHP does have an Installer Menu for doing some programming. But some functions may require a true Alphanumeric keypad. Still, the DSC HS2TCHP is a very strong backup option for users who want touchscreen control.
Another benefit of the DSC HS2TCHP Touchscreen Keypad is that it is very customizable. The home screen can be configured to the liking of the end user. You can also set up a slideshow and essentially use the device as a digital picture frame. This is great for users who want the keypad to display something more inviting than a security system screen. The keypad comes complete with multi-language support for English, French, Spanish, and Portuguese. The date and time is conveniently displayed, and it comes interactive menu ready. A quick-view LED display current system status. The touchscreen display is backlit for easy use at night.
Other capabilities for the HS2TCHP include the ability to program users codes and the ability to update the firmware using an SD card. Another excellent feature is the ability to use Proximity Tags with the keypad. You can easily keep a Proximity Tag in your pocket or a purse and hold it up to the panel instead of entering a user code. This is great for users who do not want to enter a code every time they arm or disarm. It is also perfect for users who suffer from memory loss and may have trouble remembering a code. You can even control multiple system partitions from the HS2TCHP Touchscreen Keypad.
The keypad measures 5.1"L x 8.5"W x 0.8"D. The resolution is rated at 800 x 480. It has an input voltage of 12VDC. The maximum wire run to the panel is 1,000 feet. Please note that you can only add a maximum number of eight (8) keypads to a PowerSeries NEO System. An exception is the DSC NEO HS2128NK, which can support up to 16 keypads.
Brand: DSC
* Based on a 10% APR with 12 months financing. APR's will vary between 10% - 30% based on credit score and various factors.