Honeywell 5800C2WPK
9-Zone Wired to Wireless Translator Kit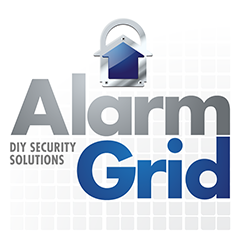 The Honeywell 5800C2W 9-Zone Wired to Wireless Translator Kit includes everything you need to bring over 9 additional hardwired sensors to a wireless security system. It includes a 5800C2W Converter module, an LT-Cable for wiring and an UltraTech 1240 backup battery. Buy this kit here.
Description
Users looking to bring over existing hardwired sensors to a wireless Honeywell Lyric System can obtain everything they need with this complete converter kit. In the Kit is a Honeywell 5800C2W Wired to Wireless Converter, an UltraTech 1240 Backup Battery and a Honeywell LT-Cable for wiring.
Many users with older hardwired sensors want to upgrade to a newer wireless alarm system, like the Honeywell Lyric. The Lyric offers many features and capabilities that aren't found on older alarm control panels, including the ability to use Apple HomeKit. This is a tremendous platform for iOS users, as they can pair their Lyric System with HomeKit Smart Scenes and control their setup using voice commands sent through Siri. The 5800C2WPK Kit makes a user's existing hardwired sensors compatible with the system so that they do not have to be replaced later. This can save the user a huge amount of money in equipment costs.
A user's old hardwired sensors will connect directly with the Honeywell 5800C2W. The module will then send a wireless 345 MHz signal to the panel on the behalf of the sensors. The Lyric will then treat these hardwired sensors as wireless ones. They can then be assigned to system zones and programmed as needed. A single 5800C2W module is capable of supporting up to 9 hardwired sensors. Please note that hardwired life-safety sensors cannot be used in this manner, as the 5800C2W will only support burglary zones.
A great use for this kit is to pair it with the LyricC2WPK Kit. That package features everything included in this kit, as well as a Honeywell Lyric Alarm System and an additional LT-Cable. You can pair this kit with the LyricC2WPK Kit if you have more than 9 hardwired sensors you want to bring over to the system. So if you have 27 hardwired sensors, you can get two of these kits and one of the LyricC2WPK kits to complete your setup. The key point to remember is that each 5800C2W Converter can support up to 9 sensors.
When the Honeywell 5800C2W sends out a wireless signal, it is essentially the same as a 345 MHz Honeywell 5800 Series device. This means that this kit can technically be used with any alarm system that supports Honeywell 5800 Series Sensors. In addition to the Lyric, other compatible control panels include the Honeywell LYNX Touch Systems, the 2GIG GC3 and GC2 Systems, and the Qolsys IQ Panel 2 Plus with Legacy Honeywell Daughtercard.
Unlike the standalone Honeywell 5800C2W Module, this kit also provides a Honeywell LT-Cable and an UltraTech 1240 Battery. The LT-Cable makes wiring the converter to its transformer super easy. The UltraTech 1240 Battery will keep the module powered in case of a power outage. That way, the sensors will continue to communicate with the alarm system, and the property will stay protected.
This is the perfect 9-zone wired expansion kit for the HomeKit compatible, Honeywell LyricC2WPK!
Brand: Honeywell
Kit Includes
Honeywell LT-CABLE
Universal Security System Power Supply Cable
List Price: $20.00
Our Price: $16.99
UltraTech 1240
Alarm Control Panel Battery Backup 12V 4.5Ah
List Price: $16.00
Our Price: $11.99
Honeywell 5800C2W
Hardwire to Wireless System 9-Zone Conversion Module
List Price: $122.00
Our Price: $69.99
* Based on a 10% APR with 12 months financing. APR's will vary between 10% - 30% based on credit score and various factors.