Honeywell LyricC2WPK
Hybrid Wired Alarm System Takeover Kit for HomeKit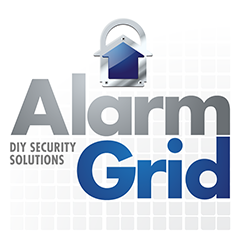 This alarm system kit includes a Honeywell Lyric Controller and a single Honeywell 5800C2W Module for bringing over up to 9 hardwired sensors. This is the perfect kit for users of an older hardwired system who want to upgrade to a newer Lyric System. Buy this useful alarm system kit from Alarm Grid.
Description
The Honeywell Lyric System with one Honeywell 5800C2W Wired to Wireless Converter is the ideal kit for users with an existing system that features a small number of hardwired system sensors. By using this kit, a user can continue using their old hardwired sensors with their new Lyric Panel.

This kit features the robust and versatile Honeywell Lyric Alarm System and a single Honeywell 5800C2W Wired to Wireless Converter Module. The user's old hardwired sensors will connect directly with the Honeywell 5800C2W. The module will then send out a wireless 345 MHz signal on the behalf of the sensors so that they can communicate with the Lyric System. The Lyric will then treat the hardwired sensors as though they are compatible wireless sensors. Doing this can save the user a huge amount of money in not having to replace their older sensors.
The Honeywell 5800C2W is capable of supporting up to 9 hardwired sensors. The module can be conveniently placed in the same location as the user's old hardwired panel. Each sensor can be wired in with the Honeywell 5800C2W, and the module can be plugged-in to a wall outlet. The user can then learn-in each sensor individually by putting the Honeywell Lyric Controller into its wireless enrollment mode. Just like that, a user will have a complete and versatile security system setup. For backup power to the 5800C2W, an UltraTech 1240 Battery comes included. Please note that life-safety sensors cannot be used with the Honeywell 5800C2W.
There are many reasons why a user would want to upgrade to the newer Honeywell Lyric Alarm System. The Lyric is one of the most advanced systems on the market today, with its ability to support up to 128 wireless zones. A user can easily add wireless sensors to the system if they need to expand upon their current setup. These wireless sensors include the diverse and reliable Honeywell 5800 Series Sensors and the fully encrypted Honeywell SiX Series Sensors.
The Lyric also comes Z-Wave ready, as it features a capable Z-Wave controller for smart home automation devices. This includes modules such as lights, door locks, smart thermostats and more. By default, the Lyric can connect to a local WIFI network to access the Honeywell AlarmNet360 Servers and the Total Connect 2.0 Service. A cellular module can also be added separately for greater reliability. A user can access the Total Connect 2.0 platform at any time to arm and disarm their system, control Z-Wave devices, check the status of sensors and more.
Another great aspect of the Lyric is its ability to work with a wide variety of smart platforms. This includes the Apple HomeKit Service, and iOS users will absolutely love this feature. With HomeKit, a user can control their Lyric Security Panel using voice commands that are sent through Siri, and they can integrate their system into various HomeKit Scenes. This is the ultimate in smart home control, and it truly separates the Lyric from the rest of the pack. Additionally, the Lyric can also be used with Amazon Alexa through Total Connect 2.0, and it can connect with Samsung SmartThings as a secondary Z-Wave controller.
Honeywell also offers various add-ons that are available for the Lyric System. The Honeywell LKP500 Wireless Keypad provides an easy secondary access point to the system, in addition to the main panel. This is great for users with multiple entry points in their home or business. A user might also want a Honeywell SiXFOB Key Fob so that they can perform various system actions with the press of a button. These actions can include arming and disarming, trigger a panic, or activating a smart scene. Honeywell also offers a convenient desk mount for the Lyric, so that users can set up the system without having to mount it.
Note: This system kit includes the Lyric System, a single 5800C2W module, an Ultratech 1240 Battery and two Honeywell LT-Cables for wiring. Alarm Grid also offers 9-zone wired expansion kits to be added separately to this base kit. Each kit includes a 5800C2W, LT-Cable and 1240 battery.
Brand: Honeywell
Kit Includes
* Based on a 10% APR with 12 months financing. APR's will vary between 10% - 30% based on credit score and various factors.