Honeywell VISTA-21iP
Internet Alarm Control Panel, Certified Refurbished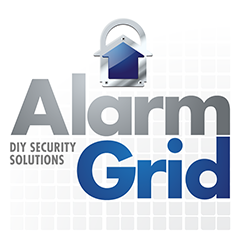 The Honeywell VISTA-21iP is a wired alarm system that includes a built-in AlarmNet internet alarm monitoring communicator. It offers support for up to 48 zones with expansion, and it includes 8 built-in hardwired zones. Protect your home or business with our refurbished VISTA-21iP System.
Description
The Honeywell VISTA-21iP Wired Alarm Control Panel serves as the central hub for a robust and reliable security setup in a home or a business. This is the certified refurbished version of the Honeywell VISTA-21iP. It will provide the same great performance and dependability as a new model.
The VISTA-21iP is essentially the same as a VISTA-20P Alarm System, except it has an integrated Honeywell 7847i Internet Communicator that is used for accessing the AlarmNet servers. This will give the user access to the Total Connect 2.0 interactive service. A user can access this platform at any time to control their system in a number of different ways. The functions include arming and disarming, checking the status of sensors, controlling smart home devices and viewing the live feed of security cameras.
As a system, the VISTA-21iP will support up to 48 different zones, but it will only support 8 hardwired zones from the start. To support additional wired zones, the system will need a compatible zone expansion module, such as the Honeywell 4219. If the user wants to use wireless sensors, they will need a wireless receiver, like the Honeywell 5881ENH. This can also come in the form of a keypad with an integrated wireless receiver, like the Honeywell 6160RF. Adding a 6160RF is an excellent option in general, as the system will need an alphanumeric keypad for on-site control anyway.
Please note that this is the refurbished version of the Honeywell VISTA-21iP. The new version of the system can be purchased here.
Brand: Honeywell
* Based on a 10% APR with 12 months financing. APR's will vary between 10% - 30% based on credit score and various factors.