Honeywell VISTA-20P-6160KT
VISTA-20P Alarm System with 6160 Alphanumeric Keypad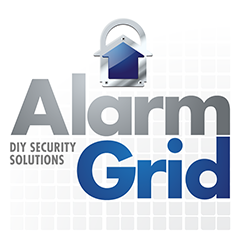 The Honeywell VISTA-20P includes a VISTA-20P Security System, the necessary power transformer, and Honeywell 6160 Keypad for basic operation and system programming. A communicator is needed to access Total Connect 2.0. Purchase the Honeywell VISTA-20P-6160KT System Kit from Alarm Grid.
Description
If you are looking to get started with a new Resideo Hardwired System, then this Honeywell VISTA 20P-6160KT is perfect. This kit includes a VISTA 20P Security Panel, a 6160 Keypad, and a 1321 Transformer for providing power. You still need an AlarmNet Communicator to access TC2.
The Resideo VISTA 20P is a perfectly capable wired security system. It can support up to 48 zones, with eight (8) hardwired zone terminals being built in. Zone doubling can be used at zone terminals 2 thru 8. This increases the total to 15. Additional zones can be achieved with hardwired zone expansion modules like the Honeywell 4219. Each expansion module will add eight (8) additional hardwired zones. You can also add a wireless receiver like the Honeywell 5881ENH. The wireless receiver will allow you to use up to 40 wireless sensors from the Honeywell 5800 Series with the 20P System.
The 6160 Keypad is an important addition, as it allows you to performs basic functions like arming and disarming. This is also an Alphanumeric Keypad, which means you can use it for deep-level programming. If you try to do deep-level programming with a Fixed English Keypad like a 6150, you will be operating blindly. That is why we always recommend programming with an Alphanumeric Keypad like the 6160. You should always have at least one of these Alphanumeric Keypads setup with your system for this reason. Users also get a 1321 Transformer with the VISTA-20P-6160KT, which is used for powering the system.
It is strongly recommended that you purchase some add-ons to get your 20P System up and running. Alarm wiring is not included. We recommend using Genesis Stranded Cabling for this purpose. Next, you will need sensors. You can used hardwired sensors or 345 MHz Honeywell 5800 Series Sensors with added wireless receiver. Some recommended sensors include door and window contacts, motion detecting sensors, environmental sensors and life-safety sensors. Finally, we recommend adding an AlarmNet Communicator. This will allow your system to connect with the AlarmNet Servers and Total Connect 2.0. You will need an alarm monitoring plan to use Total Connect 2.0 and receive monitoring service.
Brand: Honeywell
Honeywell 7847i
AlarmNet Internet Alarm Monitoring Communicator
List Price: $218.00
Our Price: $141.99
Honeywell LTE-IV
AlarmNet Verizon LTE Dual Path Communicator
List Price: $258.00
Our Price: $167.99
Honeywell LTE-XA
AlarmNet AT&T LTE Cellular Communicator
List Price: $238.00
Our Price: $137.99
Kit Includes
Honeywell VISTA-20P
Wired Alarm Control Panel
List Price: $222.00
Our Price: $145.59
Honeywell 6160
VISTA Series Alphanumeric Alarm Keypad
List Price: $174.00
Our Price: $113.99
* Based on a 10% APR with 12 months financing. APR's will vary between 10% - 30% based on credit score and various factors.