DSC HS2032PCB
32-Zone DSC PowerSeries NEO, Board Only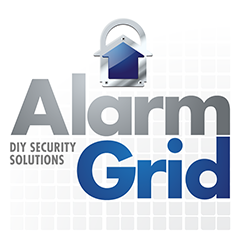 The DSC HS2032PCB is the board for a 32-zone DSC PowerSeries NEO System. It does not come housed in an enclosure to keep it protected. No cabling or transformer comes included. This product is just the bare, 32-zone PowerSeries NEO board. Purchase the DSC HS2032PCB from Alarm Grid.
Description
The DSC HS2032PCB is the circuit board for a 32-zone DSC HS2032NK PowerSeries NEO Alarm Panel. This product does not include an enclosure for housing the board. It also lacks basic necessities such as a transformer, power cable, keypad, backup battery or anything else needed to get started.
When given the proper support, the DSC PowerSeries NEO is one of the most robust wired alarm panels available. It is great for making into a hybrid alarm system with both wired and wireless sensor support. By adding a compatible transceiver module, your DSC PowerSeries NEO System can support PowerG Wireless Sensors. These sensors provide a two (2) kilometer wireless range when used with the NEO in an open air environment. They also utilize military grade 128-bit AES encryption for top-of-the-line security and protection.
A great option for PowerSeries NEO users is to get a DSC HS2LCDRF9 N NEO Keypad. Not only does this serve as a good primary keypad controller, this model also includes the integrated transceiver module needed for the system to begin supporting PowerG Sensors. You may be surprised to discover just how convenient it is to start pairing wireless sensors with your DSC PowerSeries NEO System. Of course, most users purchase the NEO with the intention of using some wired sensors. This circuit board has terminals for eight (8) wired zones right away, and you can add more by adding some DSC HSM2108 Expansion Modules.
In order to get this system online and connected with Alarm.com, you will need to add a communication module. Alarm Grid recommends the use of a dual-path LTE cellular and wired ethernet communicator. We have two (2) great options available for this panel. There is the DSC TL880LEAT N, which uses AT&T LTE for cellular and wired ethernet for IP connectivity. The other option is the DSC TL880LTVZ N, which uses Verizon LTE for cellular and wired ethernet for IP connectivity. Whether you go with the AT&T or the Verizon model should depend solely on which service works best in your area. Check coverage maps if you are unsure.
As this DSC HS2032PCB Panel Board is remarkably bare bones, you will need virtually everything to get it up and running. Most customers who buy the HS2032PCB do so simply because they are replacing an existing board that became damaged. But if you are truly starting from scratch, then you will definitely want to make sure you have some alarm wire on-deck. If you only want to buy one type, then your best bet is to double-up 2-conductor cabling so that way you don't have any loose, unconnected wires. Just make sure you stay organized when doing this. A good transformer for the system is the Honeywell 1361. And the UltraTech 1240 makes a good backup battery!
Specifications
Product: 32-Zone DSC PowerSeries NEO Board Only
On-Board Wired Zones: Eight (8)
Max Number Keypads: Eight (8)
Max Number Wireless Receivers: One (1)
On-Board PGM Outputs: Two (2) - One (1) Low-Current & One (1) High-Current
PGM Expansion: Up to Four (4) Additional High-Current & Up to (32) Additional Low-Current
Access Codes: 71 + 1 Master Code
Partitions: Four (4)
Panel Event Buffer: 500
Siren Supervision: Yes
Bell Output: Yes
SIA CP-01 Compliant: Yes
Brand: DSC
DSC TL880LTVZ N
Alarm.com Verizon LTE Dual Path Communicator for PowerSeries Neo
List Price: $334.00
Our Price: $217.99
DSC HS2LCDP N
Hardwired LCD Alarm Keypad w/ Prox Tag Support for PowerSeries NEO
List Price: $196.00
Our Price: $127.99
DSC HS2TCHP
PowerSeries NEO 7" Hardwired Touchscreen Keypad w/ Prox Support
List Price: $370.00
Our Price: $241.99
* Based on a 10% APR with 12 months financing. APR's will vary between 10% - 30% based on credit score and various factors.