Honeywell Home PROSIXRPTR
Wireless Repeater for PROSIX & SiX Encrypted Sensors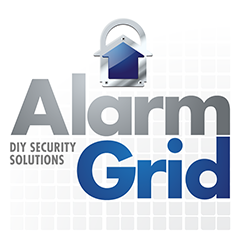 The Honeywell Home PROSIXRPTR is a wireless repeater for Honeywell Home and Resideo PROSIX and SiX Sensors. The module will effectively double the range of PROSIX devices. Up to two (2) PROSIXRPTR units can be used per ProSeries Alarm Panel. Buy the Honeywell Home PROSIXRPTR from Alarm Grid.
Description
Those looking to increase the wireless communication range for encrypted PROSIX and SiX Series Sensors used with the Honeywell Home and Resideo ProSeries Alarm Panels should consider the PROSIXRPTR. This unit effectively doubles the range for these sensors when placed strategically.
You can use the Honeywell Home PROSIXRPTR with any of the ProSeries Systems, including the Honeywell Home PROA7PLUS, the Resideo PROA7PLUSC, the Honeywell Home PROA7, and the Resideo PROA7C. Firmware Version 3.591.92.0 or higher is required to support the PROSIX Wireless Repeater. The module will repeat the wireless signals for any PROSIX or SiX Series Encrypted Sensor used with the ProSeries Alarm Panels. The use of the repeater is advised if any paired PROSIX or SiX Sensor has less than two (2) bars according to its signal strength.
In order for the Honeywell Home PROSIXRPTR to work, it must be enrolled with the ProSeries Alarm Panel. The unit enrolls as a sensor, but you do not need to set a Device Type or a Response Type. Enrollment is performed by putting the ProSeries System into its auto-enrollment mode, and then powering on the PROSIXRPTR. You can press and release the device's tamper switch, or disconnect and resupply power to resend and enrollment signal. For best results, pair the PROSIXRPTR before enrolling any PROSIX or SiX Sensors with the system.
Up to two (2) PROSIX Repeaters can be used per system. The PROSIX Repeaters cannot repeat off each other. In other words, you cannot "triple" the wireless range for compatible sensors by using two PROSIX Repeaters in a sequence. Instead, you can only have two different PROSIX Repeater modules repeating signals in different directions from the alarm panel. If you need to repeat signals incoming from two different directions, then this can be a good option. The unit is rated to operate within about 200 feet through up to three (3) walls of wood, aluminum, and dry wall construction.
It is also important to note that the PROSIX Repeater cannot repeat the signals for any "legacy" sensors that are used with the Honeywell Home PROTAKEOVER Module. There are other "non-encrypted" wireless repeaters available that you can use to extend the wireless signals for those devices. Just make sure that you get the appropriate wireless repeater based on the legacy frequency you are using. For example, Honeywell 5800 Sensors should use the Honeywell 5800RP.
And please also be aware that the PROSIX Repeater can only repeat signals for the encrypted sensors used with the ProSeries Panels. It cannot be used with a Honeywell Lyric to repeat the Honeywell SiX Series Sensors that are often used with the system. This is because the Honeywell Lyric Alarm System does not have the necessary firmware to support the PROSIX Wireless Repeater. Unfortunately, there is no way to "repeat" the signals for SiX Sensors used with a Honeywell Lyric.
In addition to repeating signals for SiX and PROSIX sensors, the Honeywell Home PROSIXRPTR will transmit its own status to the ProSeries Panel. This includes wall and case tamper, AC power loss, low battery, and RF jam signals. The unit has LED lights that are used to indicate the current status of the repeater. Received Signal Strength Indicator (RSSI) is shown using the LEDs. Note that the PROSIXRPTR gets its primary power from a plug-in transformer. As stated earlier, up to two (2) PROSIX Repeaters can be paired with a single ProSeries Alarm Panel. However, Repeater 1 will not communicate with Repeater 2 in any way.
To provide power to the Honeywell Home PROSIXRPTR and charge the battery, a 5VDC Transformer is used. No wiring is included, so a user must supply their own. A Honeywell LT-Cable can be used for this purpose. Since DC power is used, an installer should make sure to observe correct polarity. Red is for Positive (+), and Black is for Negative (-). To deal with power outages, the unit has a 24-hour rechargeable backup battery. This battery is rated at 4.2VDC. Low battery occurs at 3.6VDC. A low battery condition may arise during initial setup, but the condition should clear after roughly one (1) hour of charging with the unit receiving AC power. The unit will shut off if AC power is lost and battery voltage drops to 3.4VDC or below. This battery-save feature prevents deep discharge damage to the battery.
When mounting the Honeywell Home PROSIXRPTR, it should be placed as high up as possible to ensure the most effective wireless communication. It should be placed as far away as possible from metal objects that may interfere with communication. Additionally, WIFI routers and microwave oven units have also been known to disrupt wireless signals. The unit comes with mounting hardware included. The maximum wire run length is up to 20 feet for 22 AWG wire, 33 feet for 20 AWG wire, and 50 feet for 18 AWG wire. The PROSIX Repeater is ETL Listed to meet UL Standards.
Specifications
Device Type: Wireless Repeater
Compatible Systems: Honeywell Home PROA7PLUS, Resideo PROA7PLUSC, Honeywell Home PROA7, Resideo PROA7C
Required Panel Firmware Version: 3.591.92.0 or Higher

Enrollment: Power On, Tamper

Compatible Sensors: Honeywell Home & Resideo PROSIX Sensors, Honeywell SiX Sensors
Legacy Sensor Support: No

Max PROSIX Repeaters Per System: Two (2) - Repeaters Will NOT Communicate w/ Each Other

Communication Range: ~200 Feet (~61 Meters) Through Three (3) Walls of Wood, Aluminum or Dry Wall Construction
Signal Transmissions: Wall Tamper, Case Tamper, AC Power Loss, Low-Battery, RF Jam

Signal Indicator: Received Signal Strength Indicator (RSSI)

Plug-In Transformer: 5VDC, 1A (Part Number 300-10259)
Max Wire Run (22 AWG): 20 Feet (~6.1 Meters)
Max Wire Run (20 AWG): 33 Feet (~10.1 Meters)
Max Wire Run (18 AWG): 50 Feet (~15.2 Meters)
Backup Battery: 4.2VDC, May NOT Arrive Charged (Part Number 300-10342)
Low-Battery: 3.6VDC and Below
Battery Save Mode: Kicks in at 3.4VDC and Below
Power Wiring: Not Included
Tamper: Front & Rear Tamper Detection
Firmware Updates: Over-The-Air (OTA)
Mounting Hardware: Included
Dimensions: 6.9"L x 4.4"W x 1.2"D (175mmL x 113mmW x 31mmD)
Operating Temperature: 32°F to 140°F (0°C to 60°C)
Operating Humidity: 0% to 95%, Non-Condensing
Indoor/Outdoor Use: Indoor Use Only
Listings: ETL Listed to UL Standard
Brand: Honeywell Honeywell Home Resideo
Honeywell SiXCT
Wireless Door/Window Contact for Lyric Controller
List Price: $36.00
Our Price: $27.99
Honeywell SIXFOB
Key Fob for Lyric Controller
List Price: $36.00
Our Price: $27.99
Honeywell Home PROA7PLUSWLTAKEV
PROA7PLUS Wireless Upgrade Verizon Kit: System, Legacy RF Receiver, Communicator, LT-Cable
List Price:
Our Price: $364.99
* Based on a 10% APR with 12 months financing. APR's will vary between 10% - 30% based on credit score and various factors.