DSC HS32-119
PowerSeries NEO Kit w/ HS2032NK, Keypad, Battery, Transformer, Siren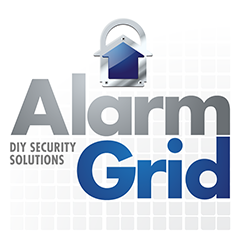 The DSC HS32-119 is a security system kit that includes a 32-zone DSC PowerSeries NEO, a DSC HS2LCDRF9 N Keypad w/ Integrated PowerG Transceiver, and an accessory kit with a battery, RJ31X Jack Set, and siren. It is perfect for getting started with the NEO. Buy the DSC HS32-119 here.
Description
The DSC HS32-119 is a PowerSeries NEO System Kit. It includes a 32-zone DSC PowerSeries NEO Alarm Panel, a DSC HS2LCDRF9 N Keypad w/ Built-In PowerG Transceiver, a DSC PTD1640U Transformer, and the DSC ACCK-1NT Accessory Kit with a backup battery, a 15-watt siren, and an RJ31X jack set.
The PowerSeries NEO is a hardwired alarm system, and the 32-zone DSC HS2032NK is great for residential locations. The system includes support for up to four (4) partitions, where each one can be controlled by its own set of user codes. This system kit comes dual-path ready, as it can support wired sensors with its eight (8) on-board zone terminals, as well as wireless DSC PowerG Sensors thanks to the keypad, which has a built-in PowerG Transceiver. You can increase the number of wired zones by adding one or more DSC HSM2108 Expansion Modules. The PowerG Sensors offer a wireless range of up 2km away from the NEO with direct line of sight, and they utilize 128-bit AES encryption for enhanced security.
One accessory that is not included with this PowerSeries NEO Kit is an alarm monitoring communicator. This is needed for connecting the system with the Alarm.com servers for monitoring service. A compatible monitoring plan with cellular service will be required. Users can choose between the DSC TL880LEAT N, which uses AT&T LTE, and the DSC TL880LTVZ N, which uses Verizon LTE. What's great about these communicators is that they are dual-path and support both cellular and internet protocol (IP) connectivity. By using multiple communication paths, your panel will stay monitored if one path goes down. Internet connectivity for these communicators is optional, but you will need to activate and register the cellular portion per Alarm.com requirements. Once you have the system set up with Alarm.com, you will be able to control the system remotely using a web browser or mobile app. The communicators also double as Z-Wave Plus home automation controllers, which will allow you to build a smart home network for use with Alarm.com.
The included DSC HS2LCDRF9 N Keypad is great for controlling and programming the system. And it is this keypad's built-in PowerG Transceiver that allows you to use PowerG Sensors with the system. Additional keypads can be readily added if needed, including DSC HS2TCHP Touchscreen Keypad. There are also important accessories bundled with the system, including a 12V 4Ah backup battery, a DSC PTD1640U 16.5VAC, 40VA Transformer, and a DSC SD-15WULF Siren. Cabling is not supplied, so you must provide your own. The system supports up to 71 user codes, plus a Master Code. Up to (500) system events can be stored in the Event Log. The siren is connected to a bell output, and siren supervision is included. The system is compliant with CP-01 Standards of the Security Industry Association (SIA).
Specifications
Kit Contents: DSC HS2032NK Panel, DSC HS2LCDRF9 N Keypad, DSC BD4-12 Battery, DSC PTD1640U Transformer, DSC SD-15WULF Siren, RJ31X Jack Set
On-Board Zones: Eight (8)
Total Supported Zones: (32)
Wireless Support: PowerG Sensors
On-Board PGM Outputs: Two (2) - One (1) Low-Current, One (1) High-Current
PGM Expansion: Yes
User Codes: (71) + Master Code
Partitions: Four (4)
Siren Supervision: Yes
Bell Output: Yes
SIA CP-01 Compliant: Yes
Keypad: LCD Alphanumeric w/ Integrated RF Transceiver
Battery: 12V, 4Ah
Transformer: 16.5VAC, 40VA
Siren: 15-Watt, Dual-Tone
Brand: DSC
Kit Includes
* Based on a 10% APR with 12 months financing. APR's will vary between 10% - 30% based on credit score and various factors.