Honeywell Home PROA7PLUSUPGRADE-V
Wireless Panel and Verizon LTE Upgrade Kit w/ LT-Cable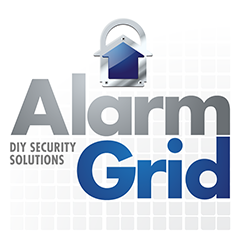 The Honeywell Home PROA7PLUS Upgrade Kit comes with the PROA7PLUS Wireless All-in-One (AIO) alarm panel, a PROLTE-V Verizon LTE Cellular Communicator, and an 8' (2.4m) LT-Cable, which allows you to easily connect the main system to power. This kit provides the heart of a dual-path monitored system. Just add sensors! Buy the PROA7PLUSUPGRADE-V Kit from Alarm Grid today!
Description
The Honeywell Home PROA7PLUS Upgrade Kit comes with the PROA7PLUS Wireless All-in-One (AIO) alarm panel, a PROLTE-V Verizon LTE Cellular Communicator, and an 8' (2.4m) LT-Cable, which allows you to easily connect the main system to power. This kit provides the heart of a dual-path monitored system. Just add sensors!
The PROA7PLUS is a wireless AIO panel from Resideo and Honeywell Home. This is the first panel release since Resideo and Honeywell Home were spun off from their parent company, Honeywell. The PROA7PLUS is modern and attractive. The build quality is what one expects from Resideo and Honeywell Home. The panel has a good, solid weight and feel. When the system is mounted to the wall, it fits snugly inside its mounting plate. The mounting plate hugs the wall, with no discernible gap. The overall visual is one of quality and substance.
The PROA7PLUS features are what you expect in a wireless AIO panel being manufactured today. It has a 7" Graphic Capacitive Touchscreen interface with a resolution of 1024 x 600 pixels, supporting 16.7 million colors. Up to four (4) panel partitions are supported. It offers a front-facing camera, which supports disarm photos. Bluetooth Low Energy (BLE) support means a user can pair a smartphone with the system, tie that phone to a valid user code, and have the system automatically disarm when that phone comes within Bluetooth range. Bluetooth disarming is only available when the system is armed in the Away mode. Up to six (6) phones can be paired with the system.
If you have existing wireless sensors that were made by another manufacturer, or if you have Honeywell 5800 Series RF Sensors, the PROTAKEOVER module (sold separately) may allow you to continue to use those sensors with the PROA7PLUS. The PROTAKEOVER can support Honeywell 5800 Series, 2GIG unencrypted 345 MHz Sensors*, Qolsys* or Interlogix/GE 319.5 MHz sensors, DSC 433 MHz sensors (non-PowerG), or Bosch 433 MHz sensors. Napco sensors are not supported, even though they also use the 319.5 MHz frequency.
If you are replacing a wired system, then the PROSIXC2W (sold separately) can be used to convert up to eight (8) wired sensors into PROSIX wireless sensors. Each PROSIXC2W comes with its own DC Power Adapter and backup battery. The wired-to-wireless converter uses resistor calibration. As long as the wired zone has a resistor installed with a value that falls between 1k and 10k (1,000 Ohms to 10,000 Ohms) then just remove the wires from the existing panel or expander, connect them to the input zones on the PROSIXC2W, and make sure all of the zones are in their non-faulted state. Then press the calibration button on the converter module. Once calibrated, the converted wired zones are ready for use with the system. If the existing zones have no resistors, the PROSIXC2W comes with its own set of resistors. Install them at the converter module, calibrate the unit, then program each input to a separate zone.
The PROA7PLUS comes with the PROWIFIZW installed from the factory. This provides access to 2.4 GHz WIFI and includes the Z-Wave Plus controller. Fresh out of the box, the PROA7PLUS is ready to support any of the SiX or PROSIX family sensors as well as any Z-Wave devices currently installed, or planned for the future. In addition to providing impressive response times when connecting to your system remotely via Total Connect 2.0, WIFI also allows the panel to support the PROWLTOUCH wireless touchscreen keypads (sold separately).
The PROLTE-V Verizon LTE Cellular Communicator is included in this kit. Verizon LTE coverage is extensive and can be found in nearly every area of the United States. WIFI communication is great at providing a rapid response while you're controlling your system and automation devices remotely, but it's not always reliable for the more important aspect of your alarm system; reporting alarm signals. Particularly in life-safety situations, like a fire or carbon monoxide alarm. This is why we always recommend dual-path reporting.
Cellular companies build a lot of redundancy into their networks. In the same way that an old copper phone line would usually still work even during a power outage, a cellular phone will also usually work during a power outage. There are exceptions, but cellular outages are usually brief and on a relatively small scale. For this reason, LTE cellular is the preferred pathway for transporting alarm signals. The PROA7PLUS will use WIFI any time it is available, but as soon as the system senses that the WIFI pathway is compromised, it will switch over to the Verizon LTE communicator, which stands ready to provide signal transport.
The Honeywell LT-Cable, though humble, is one of the great nods by a professional-grade security system manufacturer to the DIY market. It is an 8' (2.4m) cable that has spade connectors at one end, which connect to the alarm panel power supply. The wires are color-coded Red and Black, for those systems that use a DC Power Adapter, such as the PROA7PLUS. At the opposite end, it has a barrel connector (center positive). Many newer panels also have a barrel connector that can receive this plug directly. For those that require a connection via screw terminals, there is a dongle that connects to the barrel end of the LT-Cable. This dongle has two pre-stripped leads that can be connected to the panel. These are also color-coded Red and Black.
*The 2GIG Encrypted sensors are not supported by the PROTAKEOVER. If the model number of the sensor has an e, such as 2GIG DW10e that means it is encrypted, and not compatible. On the other hand, the Qolsys S-Line sensors can work with the PROTAKEOVER, at least in theory, though they will lose their ability to transmit encrypted data. All wireless sensors that are used with the PROTAKEOVER must be learned in locally.
Panel Specifications:
Panel Type: Wireless All-In-One
Voltage Input: 9VDC, 2.5A Transformer (Included - P/N 300-10260)
Backup Battery: 24 Hour Rechargeable Lithium Ion 3.6/4.2V, 5200mAH (Included - P/N 300-11186)

Total Zones: 250 Security Protection Zones
ProSix and SiX Series Zones: 127
Legacy RF Support: 319.5 MHz, 345 MHz, 433 MHz, or Bosch (with added takeover module)

Legacy RF Notes: Uni-Directional Only; Requires PROTAKEOVER Module

KeyFob Slots: 32 (ProSix & SiX Fobs)
User Codes: 96 (Master Code Hardcoded to Slot 1)

Partitions: 4

Automation: Z-Wave Plus
Z-Wave Device Limit: 78

Compatible Keypads: Resideo PROSIXLCDKP, Resideo PROWLTOUCH (Requires PROWIFIZW or PROWIFI)

Max Keypads: 8

Event Log: 4,000 Events
Other Features: WIFI, Integrated Camera, Automatic Bluetooth Disarming, Integrated Microphone, Amazon Alexa Ready, Wiselink (PROINDMV & PROOUTMV)

Package Contents: PROA7Plus Panel, PROWIFIZW Module (installed), Transformer (9VDC, 2.5A), Backup Battery, Manuals, Mounting Hardware w/ Wall Plate
Dimensions: 5.75"L x 7.875"W x 1.0"D

Mounting Options: Wall Mount or Desk Mount (Sold Separately)
Specifications:
Product Type: Cellular Communicator
Compatibility: Honeywell Home PROA7PLUS & PROA7 ; Resideo PROA7PLUSC & PROA7C
Cellular Network: Verizon LTE
Dimensions: 2.625"L x 1.625"W x 0.3125"D
Current Draw (Idle): 30mA
Current Draw (Transmitting): 490mA
Operating Temperature: -10°F to 131°F
Operating Humidity: 10% to 90%, Non-Condensing
Brand: Honeywell Honeywell Home Resideo
Honeywell SIXFOB
Key Fob for Lyric Controller
List Price: $36.00
Our Price: $25.99
Telguard GDC1
Z-Wave Garage Door Controller and Switch
Honeywell SIXGB
Wireless Glass Break Detector
List Price: $98.00
Our Price: $68.99
Kit Includes
Honeywell LT-CABLE
Universal Security System Power Supply Cable
List Price: $18.00
Our Price: $22.99
Honeywell Home PROA7PLUS
Next Generation Wireless Security System
List Price: $388.00
Our Price: $240.99
Honeywell Home PROLTE-V
Verizon LTE Communicator for PROA7PLUS & PROA7
* Based on a 10% APR with 12 months financing. APR's will vary between 10% - 30% based on credit score and various factors.