Qolsys IQ Pro
Verizon LTE, PowerG System w/ DSC 433 MHz Support in a Metal Enclosure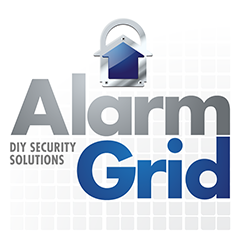 The Qolsys IQ Pro combines features from the Qolsys IQ Panel 4 and the DSC PowerSeries NEO. The result is a complete security experience. It has dual SRF, hardwired, and addressable loop zones. It supports Ethernet or WIFI, LTE cellular, Bluetooth, and Z-Wave. All on the Alarm.com platform. Buy the IQ Pro with Verizon LTE, PowerG and DSC 433 MHz support in a metal enclosure from Alarm Grid!
This product has been discontinued and is no longer in stock.
Description
The Qolsys IQ Pro combines features from the Qolsys IQ Panel 4 and the DSC PowerSeries NEO. The result is a complete security experience. It has dual SRF, supporting both the DSC 433 MHz sensors and PowerG sensors, hardwired, and addressable loop zones. It supports Ethernet or WIFI, LTE cellular, Bluetooth, and Z-Wave. All on the Alarm.com platform.
The IQ Pro is expandable and customizable. It can work in a residential environment, but it is also a powerful option for larger installations. Because of its expansion capability, it is a great fit for many large homes, businesses, hospitals, and schools. Qolsys also boasts impressive ease of installation with a QR code for quick account setup, an app for system programming, and an enclosure that can hold multiple expansion boards.
The IQ Pro supports up to 128 zones, 8 partitions, 1000 users, and 16 keypads. The keypads can be up to sixteen (16) hardwired, up to five (5) wireless or PowerG IQ remotes, and up to three (3) WIFI IQ Remote touchscreens. It can also support up to ten (10) PowerG PIR Cameras such as the PG9944 Outdoor Motion Camera, or the PG9934P Indoor PIR Camera. It has four (4) onboard programmable outputs and is expandable up to 148. It offers built-in dual-path communicators. Ethernet or WIFI along with an LTE Cellular communicator.
The IQ Pro delivers processing power with an 8-core Qualcomm SnapDragon Processor. It has 16 GB of NAND Flash memory and is based on an Android OS. The IQ Pro also offers the ability to use 4 or 6-digit user codes. It can store up to 200 events internally in its event log. Each panel has a QR Code to quickly and easily begin the setup process. The IQ Pro Installer App is used for programming and is available from each of the Android or Apple app stores.

The IQ Pro has many available options when selecting your panel. You may opt for either a Verizon, AT&T, or Telus (Canada) LTE cellular communicator. For those who only plan to use the long-range, encrypted wireless sensors, there is an available PowerG-only IQ Pro. Or, in addition to PowerG, users can also choose either a 345 MHz Honeywell or 2GIG compatible, 319.5 MHz Qolsys or Interlogix/GE compatible, or 433 MHz legacy DSC compatible model. You must also choose between a metal or a plastic enclosure. This particular version of the IQ Pro comes in a metal enclosure, with a Verizon LTE communicator, and support for both PowerG and DSC 433 MHz sensors.
The IQ Pro offers IP options for communication using either WIFI or Ethernet, in addition to its LTE cellular path. As with all Alarm.com communicators with dual paths available, signals will be sent on both, the IP and LTE Cellular paths at the same time for each signal. All communication paths use Alarm.com for monitoring. They receive their interactive services through the alarm.com customer website or the alarm.com app. The Alarm.com mobile app is available on iOS and Android app stores. Whether you have interactive services, central station monitoring, or both will depend on the monitoring plan you choose.
One very important thing to note, if the cellular signal strength is so low that it requires an external antenna, then the use of the plastic enclosure version system is not possible. The use of an external antenna is only compatible with a metal enclosure Qolsys IQ Pro. Also, it is not possible to just swap out the enclosures. So, there is no solution to convert a Plastic enclosure IQ Pro to a Metal enclosure if an external antenna is needed. The entire system would need to be replaced.

The IQ Pro has eight (8) on-board hardwired zones. Add to these with an HSM2108 hardwired zone expander. Each HSM2108 adds up to eight (8) additional hardwired zones. The IQ PRO also has a MX addressable loop. Some older PowerSeries panels supported addressable devices, but those devices are not compatible here. The IQ Pro uses the HSM3105 module for addressable loop zones of up to 124 max. Remember, regardless of which expansion route you take, the IQ Pro will support no more than 128 zones.
With all the possible expansion modules in the IQ Pro, additional power may be necessary. That can be accomplished by adding a HSM2300 or a HSM2204. The HSM2300 is a power supply module that provides an additional 1A of current. The HSM2204 is a power supply and PGM module combined. It can provide an additional 1A of current and four (4) high-current programmable outputs.
The long-awaited IQ Pro has finally arrived, We are excited to begin working with this "beast" of an alarm security panel. There is certain to be a slight learning curve though. We will be sure to continue to pass along any information we learn and provide installation and setup assistance to our customers along the way. We would also love any feedback you may be able to provide.
Specifications
Product Type: Commercial Hybrid Alarm Panel
Cabinet Material: Metal (available in plastic, also)
Power Adapter: External - Input: 120VAC/40VA, 60Hz, 1.2A ; Output: 18VDC 2.22 A,
Battery Type: Sealed Lead-Acid (SLA), Rechargeable
Processor: Qualcomm SnapDragon 8 Core SOM (System On a Module)
Memory: 16GB of NAND Flash
Platform: Android OS
On-Board Zones: 8
Total Supported Zones: 128
Hardwired Zone Expandable Yes, up to 120 with HSM2108
MX Addressable Loop: up to 124 MX devices with HSM3105
Wireless Sensor Compatibility: DSC 433 MHz Sensors and PowerG 915 MHz Sensors
PowerG Host: Onboard or remote host compatible. Auto switching when supported HS2LCDRF9/HS2LCDRFP9 or HSM2HOST remote PowerG host is added. (These remote hosts do not support IQ remote PowerG and PG9WLSHW8/PG9HRDW8 PowerG wired to wireless converters).
Partitions: Eight (8)
On-Board PGM Outputs: Four (4) - Three (3) Low-Current, One (1) High-Current
PGM Expansion: Yes 144 (up to 128 low current using HSM2208, up to 16 high current using HSM2204)
User Codes: 1000 (4 or 6-digit)
Max Keypads: 16 Total: Up to Sixteen (16) Hardwired (LCD Keypads HS2LCD, HS2LCDP, HS2ICN, HS2ICNP, and HS2TCHP touchscreen (requires firmware update)), Up to five (5) Wireless or IQ Remote PowerG, and up to three (3) IQ Remotes (WIFI)
IP Communication: WIFI: 802.11 a/b/g/n/ac dual band 2.4/5ghz - including built-in router capability or Ethernet 10/100Mb
Cellular Communication: Verizon LTE CAT4 (Non-Replaceable Module)
External Cellular Antenna Compatible: Yes
Interactive Platform: Alarm.com
2-Way Voice: No
Control 4: Yes
Bluetooth Disarming: Yes
Automation: Z-Wave Plus V2 700-Series w/ S2 Protocol
Bell Output: 11.3 VDC to 12.5 VDC, maximum current 700 mA continuous (supervised 1 kΩ), current limited at 2 A
AUX Power: 11.3 VDC to 12.5 VDC. Maximum current 700 mA shared between AUX1 and AUX2
AUX Power Expansion: Yes with HSM2300 or HSM2204
Certification: FCC, IC, UL-985, UL-1023, UL-2610 UL-1637, ULC-S545, ULC-S304
Dimensions: (L x W x H)19" x 12" x 4.9" (482.5mm x 305mm x 124mm)
Weight: 9.8 lbs (without battery)
Operating Temperature: 14°F - 131°F (-10°C - +55°C)
Operating Humidity: 5% to 93% RH Noncondensing Relative Humidity
Brand: Qolsys
DSC HS2ICNP
Hardwired Fixed English LCD Alarm Keypad w/ Prox. Tag Support for PowerSeries NEO
List Price: $172.00
Our Price: $113.99
DSC HS2ICN
Hardwired Fixed English LCD Alarm Keypad for PowerSeries NEO
List Price: $140.00
Our Price: $91.99
DSC PGTEMP-PROBE
External Temperature Probe for PG9905
List Price: $94.00
Our Price: $62.99
* Based on a 10% APR with 12 months financing. APR's will vary between 10% - 30% based on credit score and various factors.